Victoria Roberts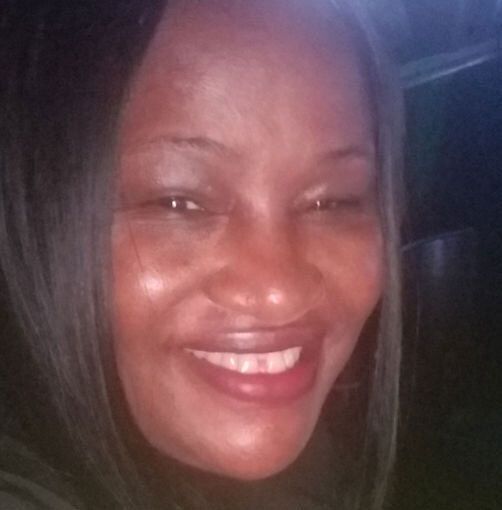 Victoria Roberts was raised in the Freeport/Roosevelt area on Long Island. In August 1997, she worked in the law offices of Frederick K. Brewington, a noted civil rights attorney in Nassau County and received her Paralegal Certification at Nassau Community College. In 2004, Victoria received her associate's degree in legal office technology from Briarcliffe College (she attended on a full scholarship from the Urban League of Long Island). She also earned a spot on the Dean's List in the spring 2003 semester.
In 2007, Victoria was awarded the College and Community Foundation Scholarship, awarded to formerly incarcerated women who desire to further their education. She attended SUNY Old Westbury where, in December 2009, she received a bachelor's degree in sociology. While at SUNY Old Westbury, she earned a spot on the Dean's List for the fall 2008 semester and was inducted into the Alpha Kappa Delta Sororities' Sociology Honor Society. She has also served as a member of the Community Advisory Committee member, which was instrumental in bringing the last and final debate of the historical 2008 election to Hofstra University.
In 2005, Victoria was awarded the EAC Network's Spirit of EAC Award at its annual conference. She also received her 10-year employee plaque at EAC's Employee Conference in 2013. She received a master's degree in social work from Adelphi University and was awarded the Peter K. Ruhry Keys to Hope Scholarship, which was instrumental in obtaining her Certified Substance Abuse Counselor Credentials. Victoria was featured in the spring 2014 Adelphi newsletter, discussing her belief that rehabilitation works.
In March 2014, she traveled to the University of Stockholm in Sweden to study the country's social policy. Victoria served as Student Liaison for the Nassau County Chapter of the National Association for Social Workers (NASW) and is the former co-chair of the Social Work Student Advisory Council at Adelphi. In 2014, she was named the NASW Student of the Year. In January 2014, Victoria was awarded the National Coalition of 100 Black Women, Long Island Chapter, Inc's Achievement Award Scholarship. In May 2017, she was recognized as a Nassau County Woman of Distinction by County Executive Laura Curran.
A founding member of the Young Friends of Dorothy L. Goosby, Victoria played a strong role in Councilwoman Goosby's election and re-election to the Hempstead Town Board. She was also named the New York Continuing Adult Education Student of the Year in 2001 and was afforded the opportunity to meet with Senator Charles Fuschillo and Assemblywoman Earlene Hill in Albany, N.Y., to inform them of the necessity of continued funding for Rehabilitation Facilities. In 2001, she was awarded the Soroptomist Foundation Woman of the Year Award. In addition, Victoria has held seats on the Board of the Nassau Suffolk Law Services Gala Planning Committee, Nassau Suffolk Law Services Public Relations Committee, and Nassau Suffolk Law Services Advisory Council (she also chaired the Advisory Council in 2012). She was secretary for the National Association of Legal Secretaries Nassau County Chapter and served as a mentor to elementary school children through the Leadership Training Institute and as support for students of the Paxen group by assisting members in securing their Certificate of Release from Disabilities and Certificates of Good Conduct.
Victoria was featured as a guest lecturer at Hofstra University in the criminology program, providing the Herstory Model of writing to criminology students and formerly incarcerated men and women in February 2019. She recently earned her Global Career Developmental Facilitator certification from the Center for Credential & Education as an Offender Workforce Development Specialist. Victoria has been drug- and alcohol-free for over 20 years. She credits her accomplishments to her faith in God and her loving family who, through all the years, stood by her side.