Tracey Edwards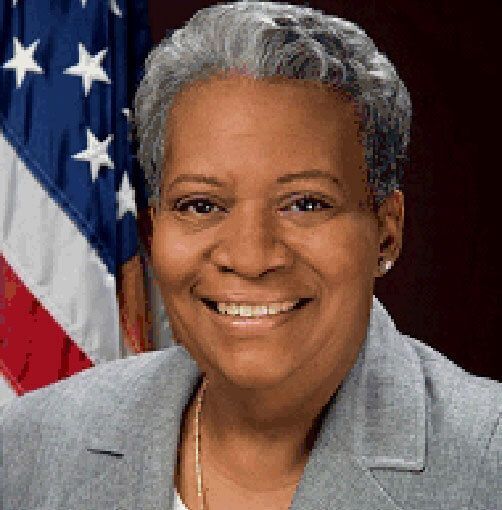 On June 26, 2019, Tracey A. Edwards was appointed Commissioner of the New York State Public Service Commission (Commission), her term runs through February 1, 2024.

Ms. Edwards brings a wealth of experience in both the public sector and the telecommunications industry. She served as the Northeast region President for 17 years at Verizon Communications where she led a team of 4,000 employees responsible for field operations of voice, broadband, and video services across New York State. During Superstorm Sandy, Ms. Edwards led the Manhattan, Queens, and Staten Island teams that restored service to thousands of businesses and consumers throughout the metropolitan area. Additionally, she served as President of the Empire City Subway Company, a subsidiary of Verizon that specializes in subsurface engineering and construction services where she was responsible for building and maintaining conduit and manhole infrastructure in Manhattan and the Bronx.
In 2012, Ms. Edwards was elected to the Huntington Town Council where she spearheaded the creation of the Huntington Opportunity Resource Center in partnership with Suffolk County. The Resource Center focuses on providing services to unemployed and underemployed residents including; job preparation, access to job training, development of life skills, and access to not-for-profit assistance; breaking barriers, immigration rights, and pre-apprentice training.
Her many legislative accomplishments include championing legislation which strengthened the Town's Ethics Code incorporating the New York State Comptroller's model code of ethics and working with the county to develop clean water legislation that banned formaldehyde in marine water tanks. Ms. Edwards hosted New York State emergency preparedness seminars for Huntington residents and held civic forums on home energy efficiency.
In 2012 Governor Cuomo appointed Ms. Edwards to serve on the Long Island Regional Economic Development Council. Ms. Edwards serves as Long Island Regional Director of the NAACP and is currently associated with several not-for-profit organizations; Habitat for Humanity of Suffolk, United Way of Long Island, and the Melville Lions Club.
Commissioner Edwards resides in Dix Hills, New York.